Raymond Masterson Mechanical Services Ltd were requested from one of our clients to remove and relocate an existing Gemu T Valve on an existing High Purity SF1 Spool. The project was programmed to be carried out during a shutdown so that production would not be impacted.
The dimensions of the spool required to be the same dimension as prior to the alteration so the spool would fit correctly back into the location. As required, Raymond Masterson Mechanical Services Ltd cut, faced and GTAW Orbital welded the valve back using the mushroom attachment.
Degreasing and Passivation was carried out and a NDT Visual inspection was completed by a 3rd Party welding inspector.
A Full Documentation Package was carried out for the spool and given to the client.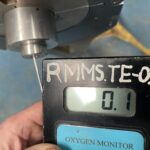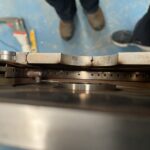 2nd December 2021
Categories: